About Dunn Education Associates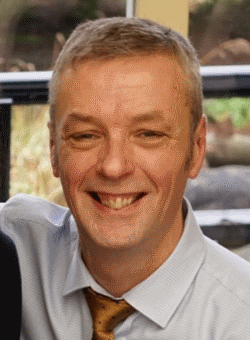 Mick Dunn is the Director of Dunn Education Associates and has 29 years of experience in working with schools, settings and colleagues across Newcastle.
Since 2000, he has been Principal Education Welfare Officer and Behaviour Improvement Co-ordinator and from 2011 was Senior School Improvement Adviser for Behaviour, Attendance and Alternative Provision.
He has managed services and national and regional projects across the city and has developed and led staff and services delivering interventions in: attendance, mental health and pupil support, alternative provision, anti bullying and behaviour management.  He has extensive and well developed networks across all key service areas and has signficant operational, management and strategic leadership experience which ensures schools will receive expert and high quality advice and support.
Dunn Education Associates can also ensure schools and settings can access support, advice and guidance from a range of highly skilled, experienced practitioners with a track record of working with schools and in delivering interventions which make a difference to schools and children alike.
Associates include colleagues with direct experience in supporting schools in areas including:
Improving attendance and engagement
Developing emotional resilience and working with pupils where early indicators of mental health issues are emerging
Developing behaviour management approaches which will improve the classroom environment and help deter disruptive behaviour
Identifying and developing alternative provision options and pathways for complex and challenging young people
Conflict resolution and restorative approaches and a range of approaches which promote pro-social behaviours
Staff support via person centred 'coaching' and personalised supervision and support
Working with challenging parents and improving their confidence, esteem and skills in managing challenging young people.